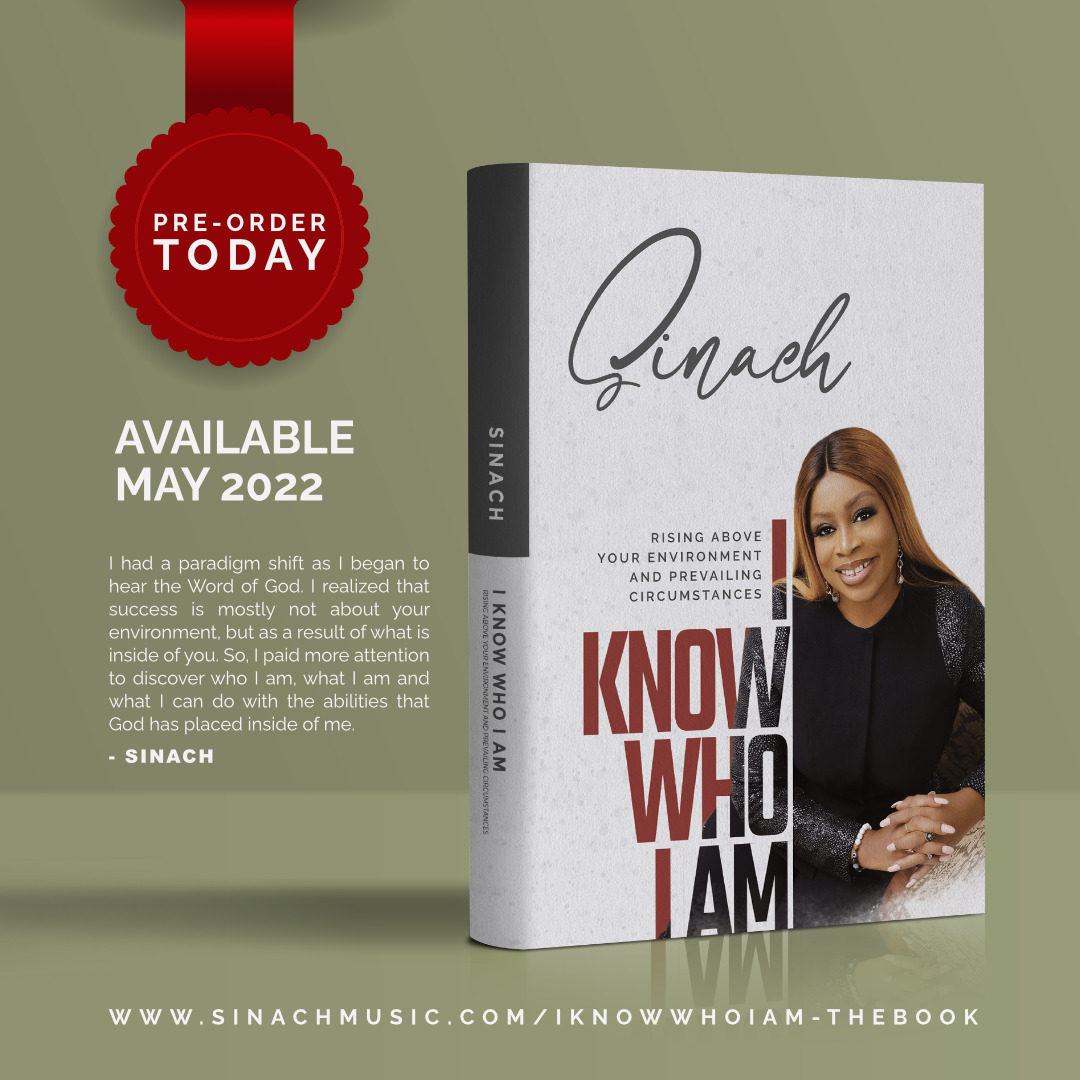 "I KNOW WHO I AM" by Sinach – the book
With over 30 years of experience writing, publishing and leading worship music, SINACH – (Osinachi Joseph Egbu) is a household name with some of the most sung songs around the world. She has led millions around the world in worship, headlining Concerts in USA, UK, SA, Canada, India, Brazil, Australia, New Zealand, Jamaica, Bahamas, South Africa and 40 more countries.
She is the author of Way Maker, I Know Who I Am, The Name of Jesus, There's an Overflow and much more.
Sinach  is an award-winning singer and songwriter. She is the first singer-songwriter to top the Billboard Christian Songwriter Chart for 12 weeks in a row. Her song – Way Maker has been sung in over 40 languages across the globe. Judged the most popular Christian song of the year by Broadcast Music Inc. (BMI), and as a result, landing her the Song of the Year awards at the 51st GMA Dove Awards – she is the first Nigerian to win the Dove Awards. Furthermore, she is the first recipient of the LIMA Songwriter of the Decade Award and the first African gospel music artiste to win the song of the year awards at BMI.
Sinach is also named one of the top 100 most reputable persons on earth by Reputation Poll International and the top female Artist of the Decade by the Bethlehem Hall of Fame.
Her songs and books carry healing, hope, encouragement, and strength to millions around the world. She is determined to see her music inspire, and encourage humanity towards a closer walk with God.
Please leave your email in the "Reply" field BELOW, to be the first to get the book and more updates too.