Sinach will be ministering LIVE at PRAISE EXCHANGE, in Kampala, the capital city of Uganda!
Save the date: Friday, September 8th, 2023 !!!
It promises to be an exhilarating experience. And if, by chance, you forget to bring your joy along, don't worry – we've got a great exchange in store for you!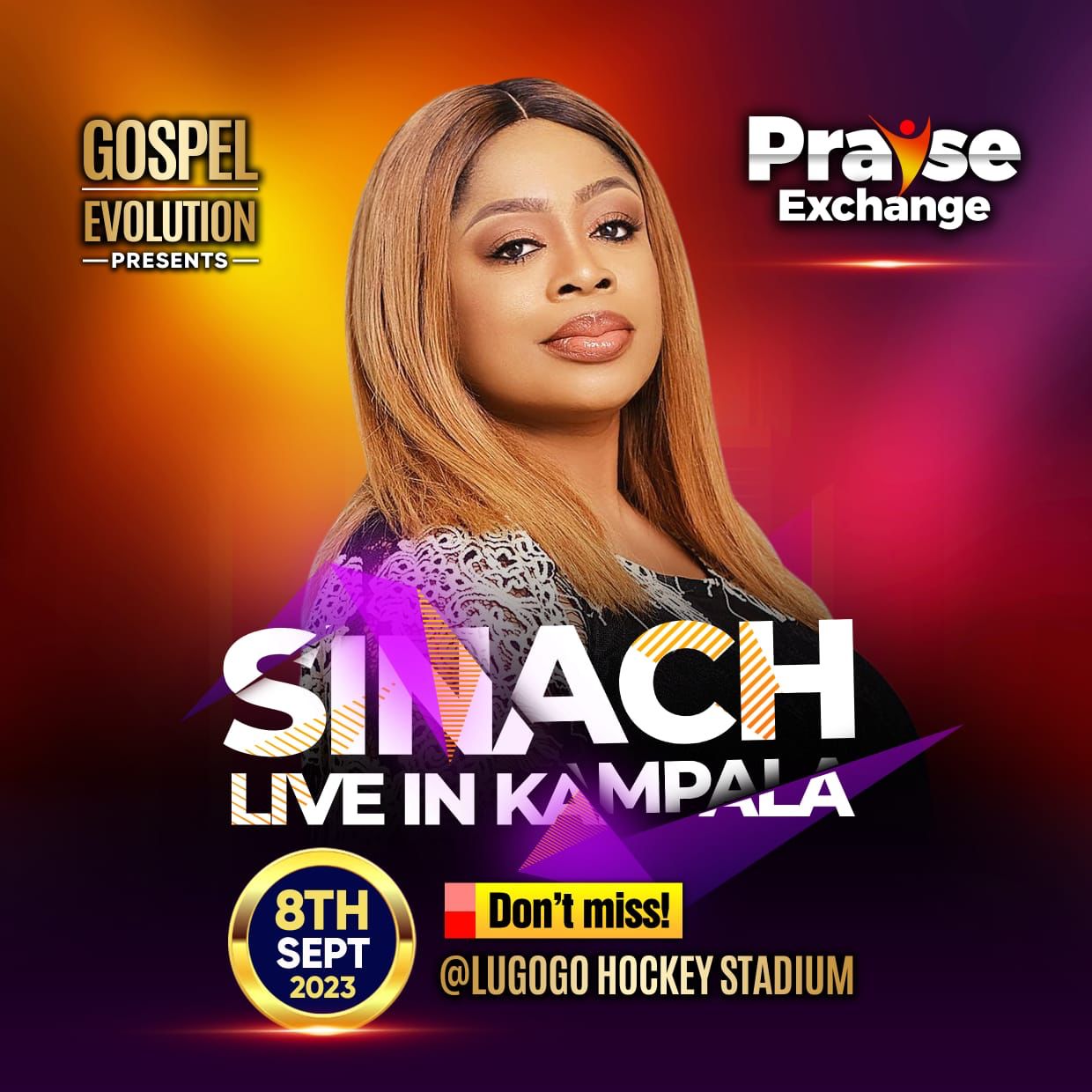 For over 25 years as a worship leader and recording Artist, SINACH has led millions around the world in worship, headlining Concerts in USA, UK, SA, Canada, India, Brazil, Australia, New Zealand, Jamaica, Bahamas, South Africa and 40 more countries.
Sinach is one of Africa's most decorated gospel singer, with awards and recognition from Dove Awards, BMI, CCLI, Billboard and many more. She was listed by PulseNG as the female artist and gospel artist of the past decade.
She is the author of Way Maker, I Know Who I Am, The Name of Jesus, There's an Overflow and much more.